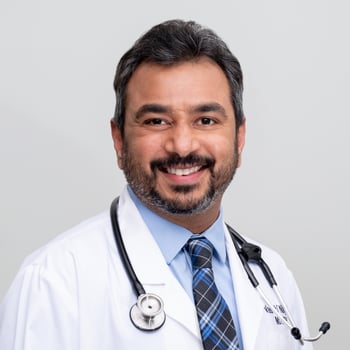 Vasuki Nagaraj, MD, M.P.H., FAAFP
Chief Medical Officer, Family Physician
Dr. Nagaraj joined Lamprey Health Care in 2008 and currently serves as the Medical Director for the Nashua Center. He received his M.D. from J.J.M. Medical College in Davangere in 2001 and completed his M.P.H. degree from Texas A&M University in College Station, TX, in 2003. He completed his residency at Central Maine Medical Center in Lewiston, ME. Dr. Nagaraj's areas of clinical interest include chronic disease management and pediatrics. "I enjoy providing the best care possible to my patients and their families, keeping their cultural sensitivities and beliefs at the center of their care." Dr. Nagaraj speaks Hindi and Kannada.

IN MY FREE TIME: "I have made my home with my family in Nashua since 2008. I am an avid tennis player and love playing cricket, an Indian sport much like baseball."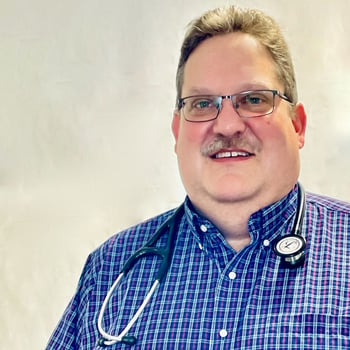 John Anderson, MD
Pediatrician
Dr. Anderson joined Lamprey Health Care in 2020 as a pediatrician. He completed his Bachelor of Science and his Doctor of Medicine at West Virginia University in Morgantown, VA. He takes an enthusiastic and caring approach to every one of his pediatric patients. He also ensures that any medical concerns that parents have for their child are his absolute top priority. Dr. Anderson also sees patients at the Newmarket Site.

IN MY FREE TIME: Outside of the office, you can often find him enjoying the outdoors; from hiking and camping to sailing the waters. He also has a love for vintage Volkswagens.
Lingyan Chen, MS, APRN, FNP-C
Family Nurse Practitioner
Ms. Chen joined Lamprey Health Care in 2019 as part of our Nurse Practitioner Fellowship program. She graduated from the University of Massachusetts, Lowell, with a Master of Science in Nursing. "I believe good health depends on a strong patient-provider relationship built on trust. I am passionate about treating the whole person, not just symptoms." Ms. Chen's areas of clinical interest include preventive health, medication assisted treatment for substance use disorders, and providing mobile services on Lamprey Health Care's Mobile Health Van.
ABOUT ME: "I like to spend time with my rescue dog and family. I enjoy exploring new cultures through food and travel."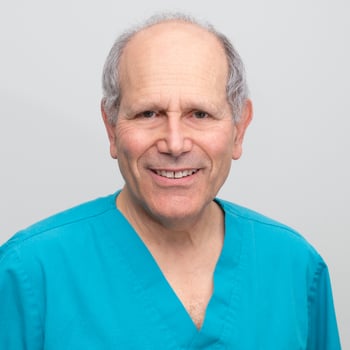 David Deifik, MD FACOG – OB/GYN
Obstetrician/Gynecologist
Dr. Deifik joined Lamprey Health Care as a part-time OB/GYN Physician in 2015. He graduated from Baylor College of Medicine in Houston, TX in 1976 and completed specialty training in Obstetrics and Gynecology at the Brown University affiliated hospitals in 1980. Dr. Deifik's's areas of interest are normal obstetrics and well woman care. He is also a Medication Assisted Treatment (MAT) prescriber. "I enjoy helping guide moms in having the happiest and healthiest pregnancy possible."
FAVORITE HOBBY: "Cycling, when there isn't four feet of snow on the ground."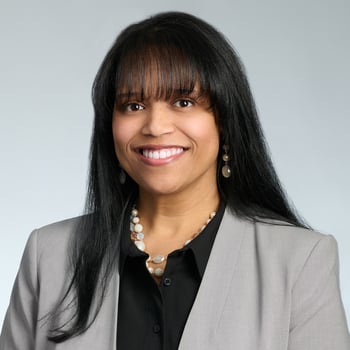 Brayerlis Horne, MSN, APRN, FNP-BC
Family Nurse Practitioner
(She/Her/Hers)
Mrs. Horne joined Lamprey Health Care in 2023. She graduated from Montclair State University with a Bachelor of Science in Biology. She received her Bachelor of Science in Nursing and Master of Science in Nursing at Simmons University.
Her clinical interests include community health, chronic disease management, and preventative healthcare. Mrs. Horne's goal is to individualize care and empower her patients with the knowledge and resources to make simple changes in their lives that have major impacts on long-term health goals. Brayerlis is bilingual and speaks English and Spanish. "What I enjoy most about being a health care provider is building personal connections with families, educating and empowering them to live the best quality of life they can."
OUTSIDE OF THE OFFICE: "When I am not working, I am spending quality time with my family. I enjoy nature walks, reading, journaling, trying different foods, and watching action movies. On the weekends, I enjoy teaching my Sunday school class."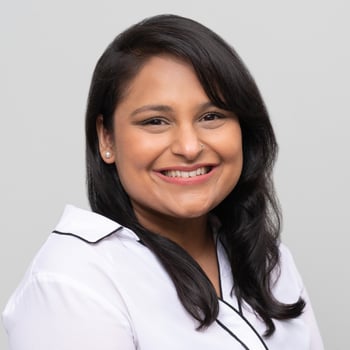 Vidhi Jadeja, MD
Family Physician
Dr. Vidhi Jadeja joined Lamprey Health Care in 2021. She received her medical degree from St. George's University in Grenada and her Family Medicine residency at the University of Connecticut in Hartford, CT. Dr. Jadeja enjoys having a chance to bond with her patients, spending time educating them, and taking a patient-centered approach to care. Her clinical areas of interest lie in preventative medicine, education, and chronic disease management. FUN FACTS: Dr. Jadeja was brought up in Ontario, Canada, and going to medical school in Grenada gave her the chance to live in the Caribbean for two years!
OUTSIDE OF THE OFFICE: She's a dog enthusiast of all kinds, and she loves to bust a move. Exploring new cities with her fiancé is always at the top of her "To-Do" list.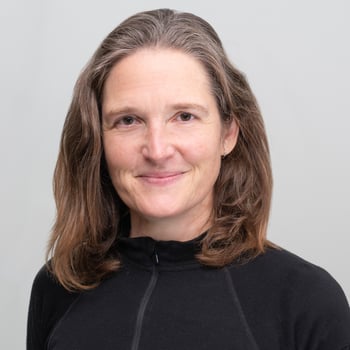 Ruth James, MD, MPH
Family Physician
(She/Her/Hers)
Dr. James joined Lamprey Health Care in 2019 as a Family Physician. She completed her undergraduate degree at Smith College, a Post Baccalaureate Premedical Program at Bryn Mawr College, a Master of Public Health from Johns Hopkins Bloomberg School of Public Health, and her Doctor of Medicine at the University of Maryland, School of Medicine in Baltimore, MD.
Dr. James completed her Family Medicine Residency at Franklin Square Hospital in Baltimore, MD before moving to New Hampshire to practice at another federally qualified healthcare center. She has also worked in urgent care, correctional medicine, and served as a clinical practice advisor at the University of New Hampshire's Institute for Health Policy and Practice. Dr. James' clinical interests include addiction medicine, exploring alternative care options, and building empowering relationships with patients and other care team members.
In 2017, Dr. James was awarded the Outstanding Clinician Award by Bistate Primary Care Association. She currently lives in the seacoast area of NH. Dr. James speaks Spanish due to serving as a Peace Corps volunteer in Nicaragua. Outside of the office, you can often find her spending time in the woods with dogs.

PERSONAL QUOTE: "I love to strategize innovative solutions in my own life and see my medical practice as a chance to strategize with others on what's important to them. A patient of mine said about me, 'Her competence, sincere caring nature, and comedic flair would turn a dark day into a Beautiful Spring Sun-filled day with hopes of renewal.' I'm so grateful she saw this in me because that is exactly the impact I hope to have on those I work with."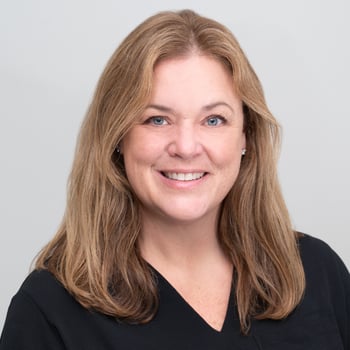 Jessica Lewis
CERTIFIED NURSE MIDWIFE
(she/her/hers)
Ms. Lewis joined Lamprey Health Care in 2022 as a certified Nurse midwife. She graduated from Norwich University with her nursing degree and obtained her Master of Nursing, Midwifery Speciality from the Medical University of South Carolina in Charleston, SC.
Her clinical interests includes well-woman care, teen health, pregnancy care, and management of labor and delivery. She has spent over 20 years caring for women and their families, enjoying office visits, and delivering babies. "I believe in and support providing care to women that helps them stay empowered in the process. Establishing a healthy lifestyle early in life helps grow healthy families."
OUTSIDE OF THE OFFICE: In her free time, Jessica is outside with her two children, hiking mountains, riding bikes, playing at the beach, or just relaxing.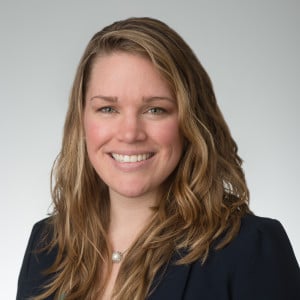 Kaleigh McA'Nulty, PA-C
Physician Assistant
Ms. McA'Nulty'Nulty joined Lamprey Health Care as a Physician Assistant in 2015. She received her Master of Physician Assistant Studies degree from the Massachusetts College of Pharmacy and Health Sciences in Manchester, NH. Her areas of interest include chronic disease management, behavioral health, and women's health. "I enjoy getting to know my patients and their families. As a primary care provider, I feel that my job is done if my patients see me as both an ally and a resource in their journey to better health."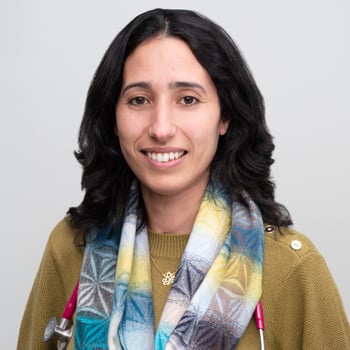 Rajae Raji, APRN
Family Nurse Practitioner
Mrs. Raji joined Lamprey Health Care as a Registered Nurse in 2012. While working at our Nashua Center, she earned her Master's in Nursing from Rivier University and is a member of our second Nurse Practitioner Fellowship Class in the Fall of 2018. Mrs. Raji's areas of interest include health promotion, disease prevention, and management of chronic care conditions. "I enjoy spending time educating patients about the disease process, to increase their awareness of their body and improve compliance with their treatment plans."
FUN FACT: "I speak French and Arabic, and my goal is to learn to speak Spanish as well."
Janna Thompson, PMHS, CPNP
Pediatric Nurse Practitioner
(She/Her/Hers)
Janna Thompson completed her Associate of Science degree in Nursing at NH Technical Institute, her Bachelor of Science in Nursing at Franklin Pierce University, and received a Master of Science, Pediatric Nurse Practitioner from Boston College.
Ms. Thompson comes to Lamprey Health Care with experience as a Certified Pediatric Nurse Practitioner at the Children's Hospital at Dartmouth-Hitchcock Manchester, NH and as a Pediatric Primary Care Mental Health Specialist and Certified Pediatric Nurse Practitioner at Harbor Care Health and Wellness Center in Nashua, NH.
Janna is Board-Certified in Pediatric Primary Care and Pediatric Behavioral Health. She is a Medication Assisted Treatment (MAT) Provider. Janna provides all-inclusive integrated care to the pediatric population and their families. Her clinical areas of interest include newborn, well-child and adolescent care, behavioral health, and community health.
WHAT DO YOU ENJOY ABOUT BEING A Health Care Professional?: I enjoy using a holistic approach working with children, teens and their families, and helping them to navigate a complex health care system. I feel that one of the most important parts of my job is to provide the education patients and their families need to help them make informed choices about their health care. Being able to care for the medical and behavioral health of children is extremely rewarding.
IN MY FREE TIME: "I retired from the Army Reserves in 2015 after almost 23 years of service. When not at work you will usually find me watching my daughters playing one of their many sports. I enjoy the outdoors, traveling, and spending time with my husband, our daughters, and our three dogs."