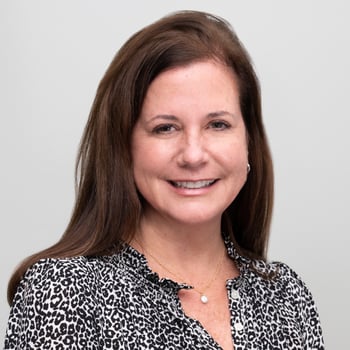 Sue Durkin (she/her), MS, RN, CPHQ Chief Executive Officer
Sue joined Lamprey Health Care in 2018 and was named Chief Executive Officer in August 2023. She is a Registered Nurse with 25 years of experience in nursing and administration. Focusing primarily on community health, she has extensive experience leading teams in program development, operations, quality, and risk management. She has a particular interest in developing services for vulnerable populations. Sue has a Master of Science degree in Organizational Leadership from the University of Colorado at Boulder, a Bachelor of Arts degree in Sociology from the College of the Holy Cross, and an Associate of Science degree in Nursing from Rivier University. She serves on the Advisory Board for the Women in Leadership Program at the University of Vermont, Grossman School of Business. Sue is also a Certified Professional in Healthcare Quality (CPHQ). She has served on a number of community boards and is an active Board Member for Yoga in Action.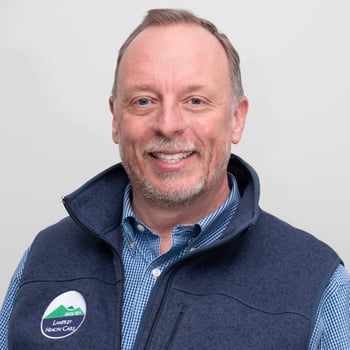 Gregory White (he/him), Chief Executive Officer
Gregory White was appointed Chief Executive Officer in October 2013. Throughout his career, Mr. White has been committed to his community and the mission of Community Health Centers. Mr. White attended Babson College, receiving a Bachelor of Science degree, and comes to Lamprey Health Care as a Certified Public Accountant with two decades of professional management experience in Community Health Centers. He has been involved in numerous non-profit agencies in the Southern NH area, including Board Treasurer for The Way Home in Manchester and as a volunteer E.M.T. and staff officer with the Milford Ambulance Service. Mr. White is a life-long resident of Milford, where he resides with his wife Michelle and their two children.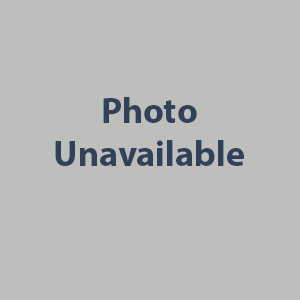 Terri Burdick (she/her), Chief Operating Officer
Terri joined Lamprey Health Care in 2019 and is the Chief Operating Officer. Terri has over 20 years of experience in the management and operations of community healthcare and dental care. She earned her Associate in Business Science from Granite State College and completed the Leadership Development Program from Bi-State Primary Care Association. Terri has a strong interest in programs that focus on the needs of the community, especially programs that assist the most vulnerable. She strives to create a work environment that builds strong teams by leveraging employees' strengths while always focusing on providing exceptional service to our patients.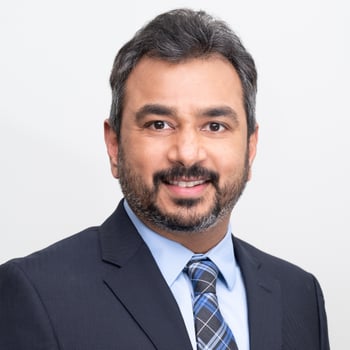 Vasuki Nagaraj (he/him), MD, Chief Medical Officer
Dr. Nagaraj joined Lamprey Health Care in 2008. He currently serves as both Chief Medical Officer and providing patient care as a Family Physician. Dr. Nagaraj directs and supervises medical staff, including other family practitioners, nurse practitioners, and various support staff. Additionally, he coordinates all medical operations including the development of practice policies and medical procedures. Dr. Nagaraj works with the Board of Directors on long-range planning, supervises and evaluates the medical staff, and directs the medical operations of the organization's three centers in conjunction with the Newmarket and Raymond Associate Medical Director and the Practice Directors.
Dr. Nagaraj received his MD from J.J.M. Medical College in Davangere in 2001 and completed his M.P.H degree from Texas A&M University in College Station, Texas in 2003. He completed his residency at Central Maine Medical Center in Lewiston, Maine. Dr. Nagaraj was awarded The Summit Award for Excellence in Primary Care by New Hampshire Healthy Families in 2015 and the 2017 Hunt Bair Leadership award by Bi-State Primary Care Association.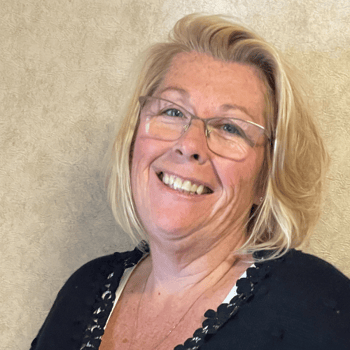 Jody Pollack (she/her), Human Resources Director
Jody Pollack has been with Lamprey Health Care since 2007. She studied Business Management with a concentration in Human Resources at Southern New Hampshire University. She was appointed Director of Human Resources in 2018. Ms. Pollack has over 25 years of experience in HR roles with progressively increasing scope in all stages of the employee life cycle. Her passion is to assist others in building successful careers in community healthcare. With a focus on mission and values, Jody recruits and drives employee retention through the development and implementation of HR best practices to make Lamprey Health Care an employer of choice.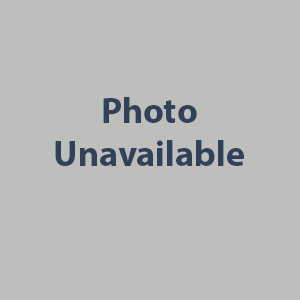 Elidoro Primero (he/him), Chief Financial Officer
Mr. Primero has been with Lamprey Health Care since 2022. He comes with 15 years of progressive managerial and leadership experience working in Federally Qualified Health Centers. He served as Executive Director and Director of Finance for Samahan Health Center in CA; Chief Financial Officer with Henry J Austin Health Center in NJ; Chief Financial Officer and Director of Grants & Contracts with the Wright Centers for Community Health and Graduate Medical Education in PA. He also served in a dual capacity as Practice Manager of Primary Care Clinics and Grants Manager for the Write Centers with a record of success in getting initiatives off the ground and flourishing.
Mr. Primero earned his BS in Engineering from the University of the Philippines; MSc. in Industrial Economics from the University of Asia & the Pacific; MA in Economics/Finance from Columbia University Graduate School; and received a Fellowship from Harvard University.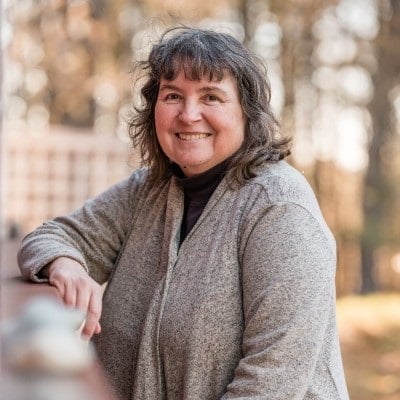 Paula Smith (she/hers), MBA, Ed.D, Director of Southern NH Area Health Education Center
Dr. Smith has led activities of the Southern New Hampshire Area Health Education Center, a program of Lamprey Health Care, since its inception in 1998. In this role, she is responsible for program development, financial management, and overseeing staff who work to recruit and retain a workforce to increase access to quality healthcare in southern NH. Dr. Smith has been instrumental in developing programs that enhance workforce diversity, communication access, and cultural effectiveness for over twenty years. In 2020, Dr. Smith established the SNHAHEC Center for Cultural Effectiveness, which houses interpretation and community health worker training, workforce diversity programs for youth, the Diversity and Cultural Competence Trainers' Circle, and the Equity Leaders Fellowship Program. She is the Contract Administrator for the Seacoast Public Health Network and the Administrative Director of the Lamprey Health Care Nurse Practitioner Fellowship Program.